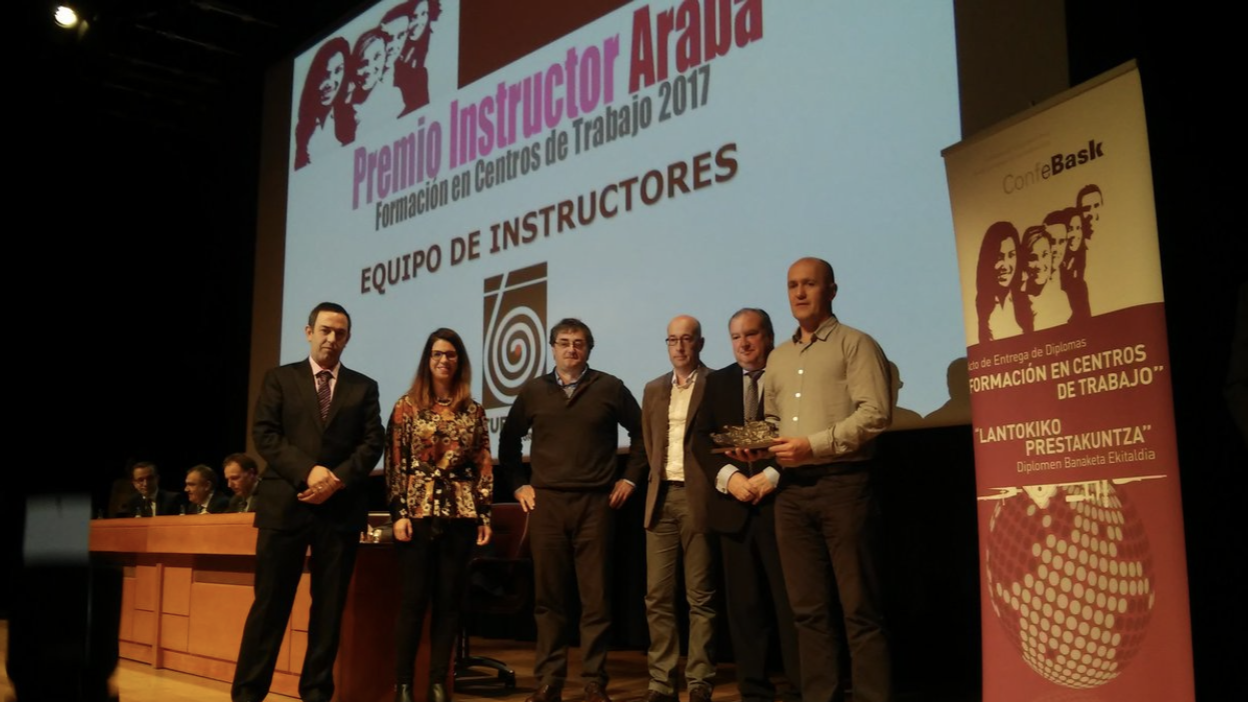 The team of instructors from TTI, ACERÁLAVA ,TTA and Tubacex Innovation, all of which are companies and areas within the TUBACEX Group located in Basque Country/Spain, has been recognised by Basque Business Confederation (Confebask) for its efforts in the training of young people.
In the public act held last November, the work of TUBACEX was highlighted and more specifically that of
the team of instructors for its active participation in the implementation of placement processes, collaborating effectively in the education of Vocational Training students. In this way,at the suggestion of
the Vocational Training centers participating in the TUBACEX programs (Zaraobe and Llodio) and thanks to
decision of SEA entrepreneurs of Alava ,Tubacex commitment to quality training has been recognized, whereby this training is in line with the company´s values and adapted to its needs in this stage of transformation, increasing its competitiveness as well as professional and occupational development of these young people.
The Tubacex instructors participate actively in the training of 55 students who are on the dual training
programs promoted by the company worldwide. More specifically, on the "Preventive Maintenance "and the "Extrusion, Rolling and Forging" programs, which were launched in 2016 and 2017 respectively .They are four-year academic programs in which 75% takes place at work centers and which include a year of international experience at any of the Tubacex plants as a differential aspect. These programs have been promoted through the Tubacex Foundation, whose lines of work include fostering training though dual training programs in collaboration with public institutions, national grant programs and international grants to be developed at the Tubacex plants in USA, Italy Austria or Thailand.